24 January, 2018
Slow-Cooked Chili Verde
Posted in :
beans
,
chili
,
dinner
,
easy
,
food
,
pork
,
spicy
on
by :
Jeanette Rueb
Tags:
chili
,
dinner
,
easy
,
pork
,
spicy
The Fiancé and I have very different definitions of green chili, thanks to our mothers. My mom's is green and served as a standalone dish. His mom's is red and served burrito-style. Both are delicious.
While I'm not sure at what point in marriage I gain the rite of passage that is learning my mother-in-law's recipes, all I really have to do is ask my mom for a recipe and she does her best to type it up for me.
This recipe is not a crock pot recipe, but it is best if left to simmer for a few hours. If you're pressed for time, I'd suggest taking a look at my recipe for quick green chili instead. It's a great recipe, but you can throw it together after work rather than having to set it up a few hours before dinner. In my opinion, it's worth the wait if you have the time. Not only is the meat unbelievably tender after three hours of cooking, but the whole house smells like delicious dinner. Whichever method you choose to go with, though, it's sure to satisfy your hungry stomach after a long day.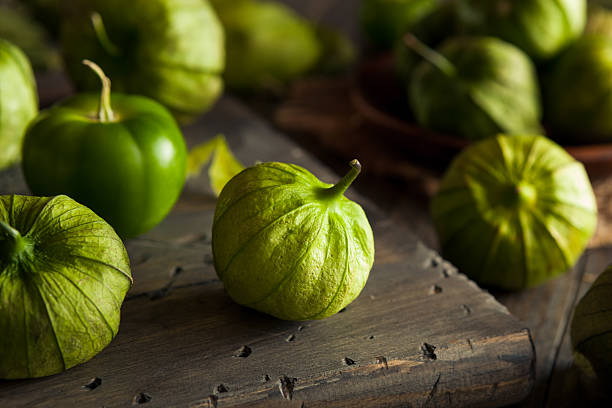 Ingredients
1.5 lb Pork tenderloin, cut into 1/2 inch cubes
Salt & Pepper, to coat
1/2 cup Vermouth
1 large Onion, diced
4 clove Garlic, minced
3/4 cup Chicken broth or stock
1 tsp Cumin
16 oz Salsa verde
19 oz Garbanzo beans
19 oz White kidney beans
8 oz canned Diced green chiles
20 oz canned Fire roasted tomatoes with green chiles
—
Salt and pepper the cubed pork tenderloin and sauté until browned on all sides.
Deglaze pan with the vermouth and add onion and garlic. Sauté until the onion is translucent. Add the remaining ingredients, juices and all. Break up the Kidney beans a bit with a fork, to aid in thickening. Allow to just come up to a boil then reduce to low heat for 3 hours. Before serving, take about 2 cups of the broth, veggies, and beans (basically everything but the meat) and blend it with an immersion blender before adding it back to the rest of the chili to thicken the mix. Serve as-is or over rice, and enjoy!